Horse McDonald is the iconic, Scottish singer, songwriter. She has been writing, recording and performing for over 30 years. There are 9 Horse albums to date - the first, The same sky was released on Capitol in 1990.
In November 2018, it was the 25th anniversary of the second Horse album, "God's Home Movie", named after one of her most successful songs . It's now available again for the first time in over 15 years, remastered and sounding better than ever. Available here in STORE - CD and Vinyl
Here's a wee snippet of some of her music.
See the Store if you would like to purchase CDs or Digital Downloads.
Withita Lineman

Finer

The Wild Mountain Thyme

Ae Fond Kiss

Ghost

Dizzy Heights

Hold me Now

Nothing But the Wind

Falling Over Myself

Breathe Me

Somebody

God's Home Movie
HOME
2012
Home is where the heart is ....ONE four letter word sums up this album. Love. The emotion, the feeling, and the heartbreak, but, above all, the happiness it brings infuses every lyric, every chorus and every song.
But this isn't just an album about love. It is a joyous celebration of love from someone who always sings from the heart.
Careful

Alanna's Waltz

Lorelei

I Am

Breaking The Silence

Godbox

Soldier Of Love

I Adore You

Ghost

Meet My Maker

Home
Suffer

Stars

Don't Give U

Something Wicked This Way Comes

Heaven Can Wait

Love Makes A Move

All I Wanna Do

Safe

An End Of Days

Footprints

Rise

Coming Up For Air
This Time

Catch My Fall

Make Love To Me

Same Old, Same Old

Every Woman

Destiny

She's Burning

Can't Break My Heart

Fade Away

Red Haired Girl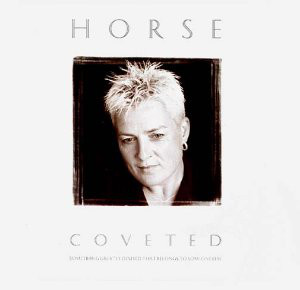 Wild Is The Wind

Stay With Me Till Dawn

When Somebody Loves You

Take My Breath Away

You'll See

Unbreak My Heart

Into Temptation

I Love You

The First Time Ever I Saw Your Face
ONLY ALL OF ME
2003
Live recordings from the 2003 solo acoustic tour, Horse's first ever solo tour. Tracks are recorded from various venues around the UK - Glasgow, Manchester, Cardiff, Brighton, Wolverhampton, Liverpool.
Sweet Thing

You're No Better Than Me

Kiss My Aspiration

Automatic

Oh Where is Love

You Could be Forgiven

Careful

Can't Break My Heart

Starfish

The Scientist

Ship to Shore

Speed of the Beat

When Somebody Loves You

HIndsight

Sea of Love

All the Things She Said
hindsight... it's a wonderful thing
2001
And Ever, I'll Be Yours

Because

Automatic

Ship To Shore

Blush

Kiss My Aspiration

Breathe Me

Sea Of Love

Starfish

Dear Sophie

Guilty

Some Wonderful

Hindsight... It's A Wonderful Thing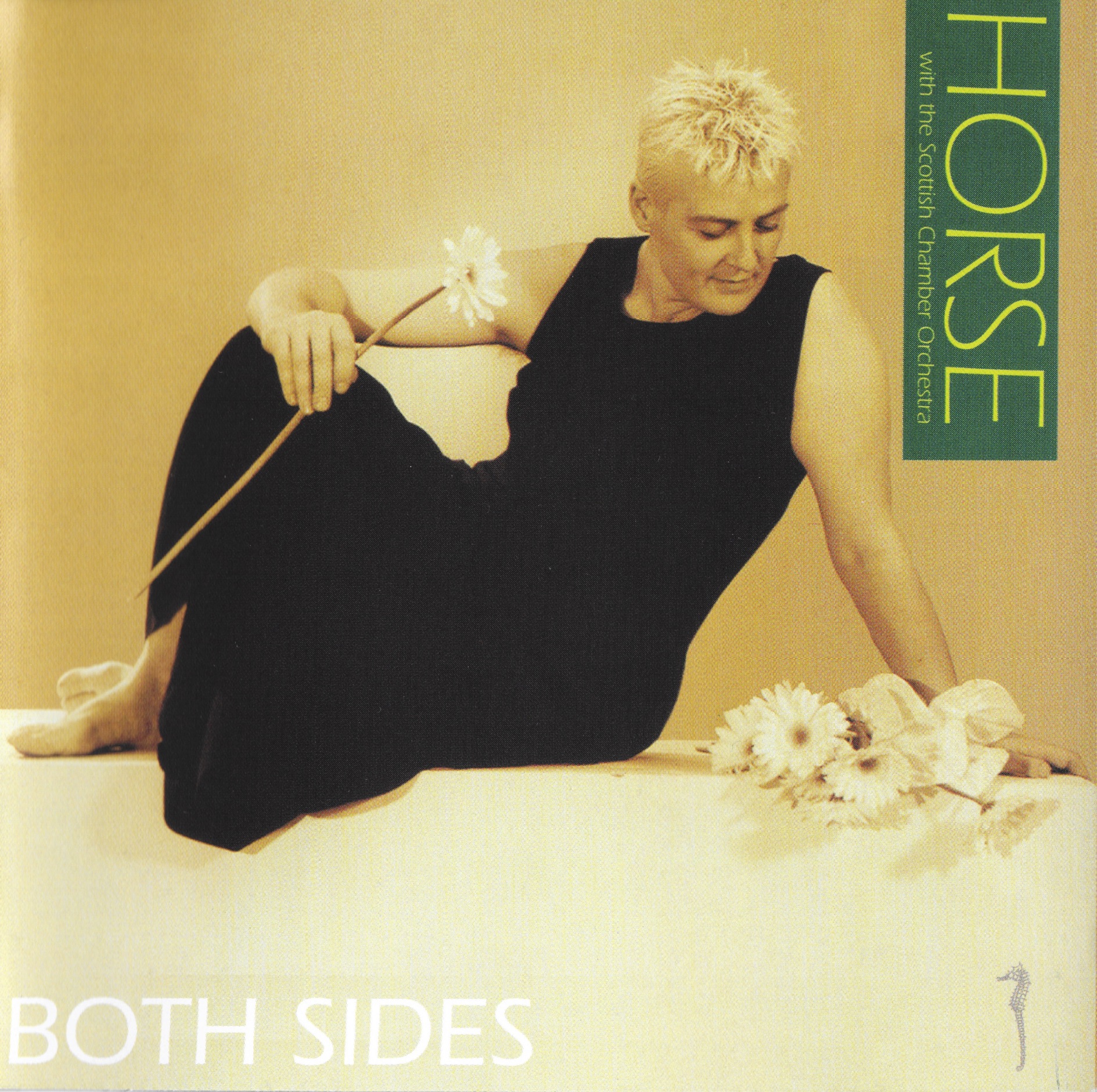 Careful

Somebody

One Step Ahead

Finer

Close The Door

Adagio For Strings

Sweet Thing

The Look Of Love

Can't Break My Heart

Dizzy Heights

Never Not Going To

I Close My Eyes And Count To Ten

God's Home Movie
GOD'S HOME MOVIE
MCA/UNIVERSAL 1993
Celebrate

Shake This Mountain

Gods Home Movie

Years From Now

Natural Law

Letter To Anne-Marie

Hold Me Now

Imitation

Sorry My Dear

Finer
The same sky
1990 (Capitol Records)
and She Smiled

Speed of the Beat

Never Not Going to

You Are

Breathe Me

You Could be Forgiven

Don't Call Me

Sweet Thing

Stay

Careful